A Complete Line of Solutions for the Steel Hot Rolling Industry
Higher Output, More Profit, Lower Total Cost of Ownership
Tungsten carbide is a highly versatile material known for incredible hardness and wear resistance. When skillfully applied to the hot rolling process, it provides many advantages that result in increased mill efficiency and lower operational costs.
Hyperion's tungsten carbide rolls and rings:
Last up to 20 times longer than those made of ordinary cast iron
Improve roll performance and lifespan
Increase mill output, efficiency, and stability
Reduce downtime and long-term costs.
This significantly reduces line stops and downtime, meaning you can produce much more tonnage during a set amount of time. Less frequent roll changes also translate to lower operational risks and less chance of handling and adjustment mistakes.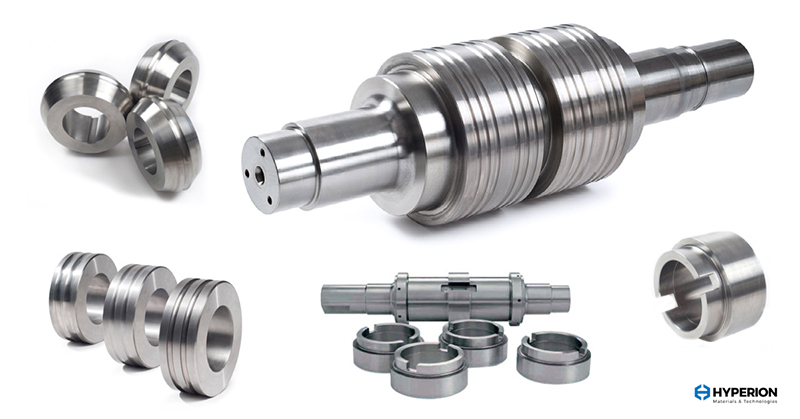 In addition, carbide rolls allow for higher rolling mill stability with fewer cobbles and a lower scrap rate. Plus, using carbide rolls in early rolling mill stands improves performance in the following stands.
Contact us today to connect with a local team member.
Visit our Tungsten Carbide Rolls page for in-depth product information and to request brochures, grade information, and videos.
Learn More