Materials for Aerospace
We have supplied cemented carbide, diamond, and cubic boron nitride (CBN) tool blanks and materials for more than 70 years. We have also manufactured custom cemented carbide components used in engines, helicopters, and airplanes for more than 20 years.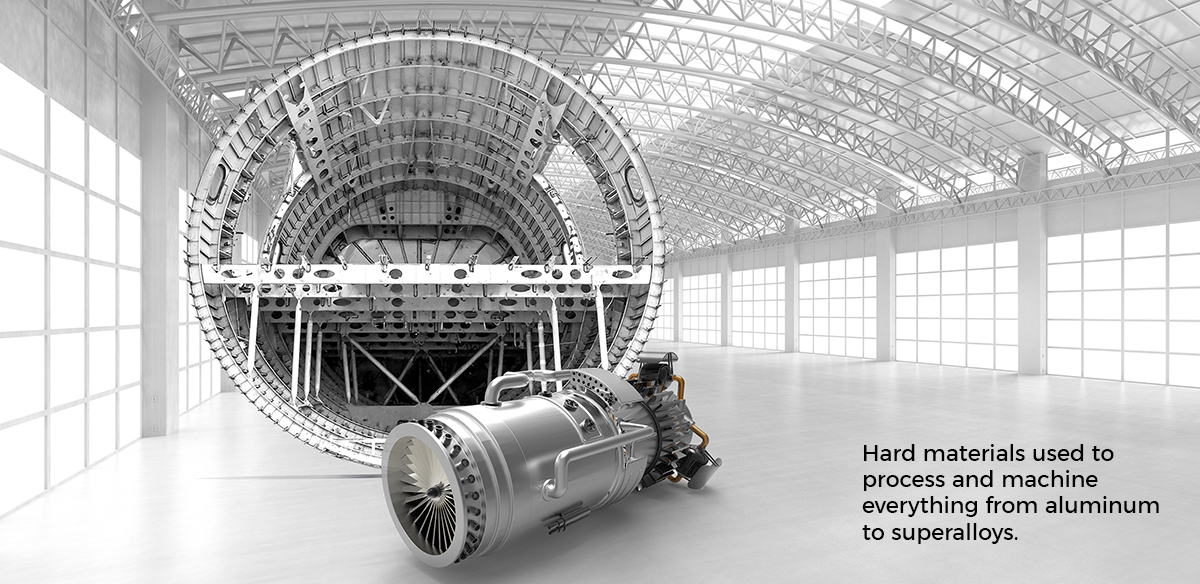 Manufacturing aerospace components dictates materials that meet some of the strictest requirements for corrosion resistance, toughness, workability, and durability.
The strength and wear resistance of cemented carbide make it the best choice for tooling to produce aerospace components, as other materials cannot withstand the tough environmental conditions. The properties of cemented carbide allow it to adapt to conditions as equipment performance intensifies.
Hyperion provides hard and super-hard materials as well engineering expertise that help you machine and produce aerospace components, including:
Products that serve the aerospace industry:
| | |
| --- | --- |
| Cemented carbide rods, with and without coolant channels, for drills and end mills | Cubic boron nitride (CBN) abrasives for grinding wheels and dicing blades |
| Advanced protection through our proprietary diamond composite coatings | PCD/PCBN blanks and cut shapes for inserts and round tools in metal cutting |
| Cemented carbide custom parts that withstand high pressures, high temperatures, and corrosion | |
Learn more about cemented tungsten carbide: