Hyperion Materials & Technologies upgrades carbide powder production facility in France
Nov 19, 2019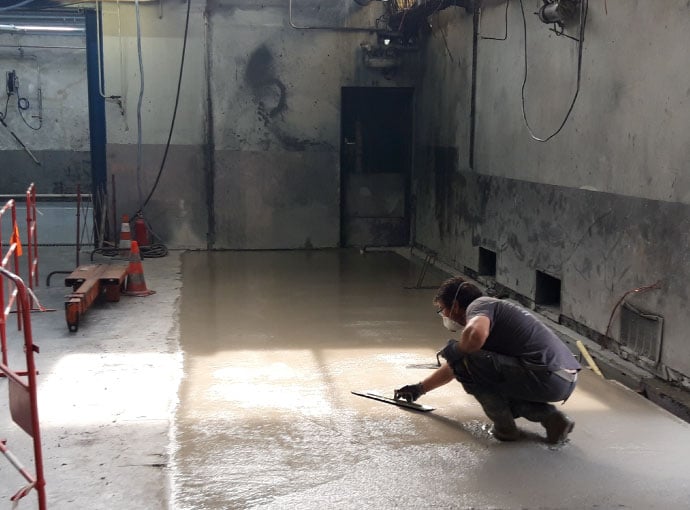 GRENOBLE, France — Hyperion Materials & Technologies recently completed a $5 million capital improvement project that boosted the capacity and capability of its tungsten carbide powder production facility in Grenoble.
Initiated in April 2018, the project was a major undertaking that included the installation of an additional spray dryer and new milling machines, increasing the site's production capacity by about 40 percent.
"These upgrades allow us to be completely self-sufficient in the supply of Ready-to-Press (RTP) Powders to our tungsten carbide production facilities. They also provide additional capacity to grow our RTP Powders business for our external customers," said John Friederichs, Vice President of Global Operations for Hyperion. "This project involved considerable refurbishment of the site, and we maintained a high level of safety and output thanks to extensive planning and coordination between all involved."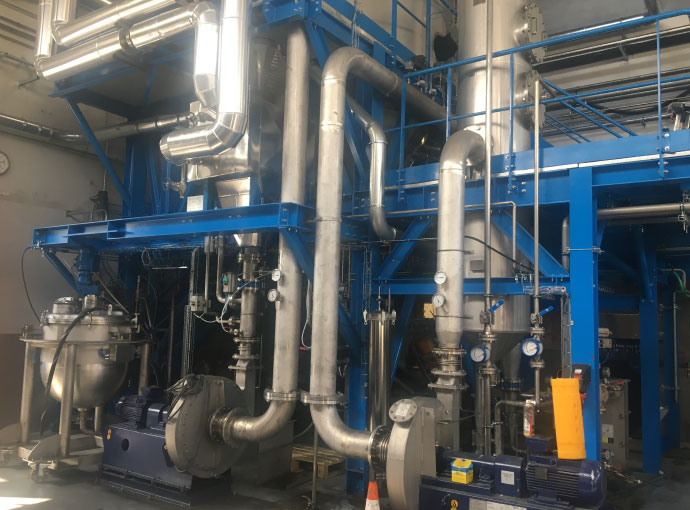 Hyperion's Grenoble facility performs the key steps in the tungsten carbide manufacturing process — milling and spray drying — that convert raw materials into the powder needed to create tungsten carbide (also referred to as cemented carbide or solid carbide), which is an extremely hard material with a wide range of uses. The milling process grinds ingredients such as tungsten, carbon, cobalt and other additives to produce a homogenous mixture in the form of a slurry. This influences the composition of ingredients, including carbide grain size. The spray drying process uses hot gases in an enclosure to dry the slurry, forming powder that has spherical clusters of ingredients that are "ready to press" into forms. The forms are then heated in high-temperature sintering furnaces to create a tungsten carbide "blank" that is about 50 percent smaller than the pre-heated form. The blank can then go through various finishing processes such as grinding, lapping or polishing to create the desired final product.
Hyperion controls many variables during powder production to tailor its RTP Powders to meet the needs of specific applications. Hyperion supplies powder to its eight tungsten carbide manufacturing facilities around the world, as well as to other external manufacturers.
Hyperion's upgrade project involved several phases, including the relocation of existing milling machines to provide room for a new spray dryer that is larger than the facility's two existing medium-sized spray dryers. The construction team built a new milling room where new attritor-style grinding machines help speed up the milling process. To install the new spray dryer, the construction team had to lift the spray dryer enclosure through a temporary opening in the roof onto supporting framework. As part of the project, the team also installed, upgraded and relocated utilities; installed a new lab furnace; upgraded the fire safety system and fire doors; and rebuilt a washing room.
Beginning of construction on a new room for milling machines, left, and upon completion, right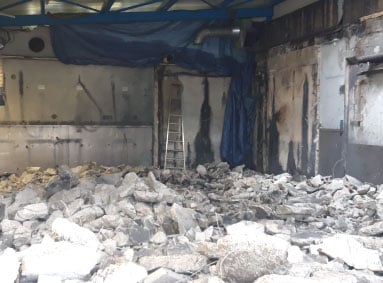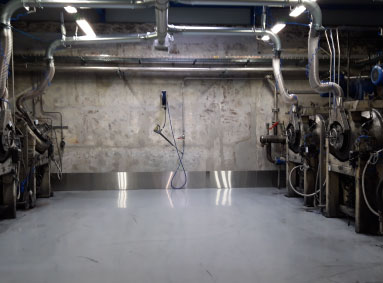 "We used both external contractors and our internal maintenance team to complete the project," Friederichs said. "The project required a high degree of expertise to achieve the desired results on time and in a safe manner. All work was coordinated and completed in the existing building, and powder production never stopped."
The Grenoble production unit has been running industrialization trials with the new equipment and will commission a new packaging line by the end of the year.