Research & Development
Hyperion Materials & Technologies' expertise in hard and super-hard materials makes a strong foundation for developing new products to meet our customers' most demanding challenges. The Hyperion Technology Team consists of over 130 people in three locations (Barcelona, Spain; Mainleus, Germany; and Worthington, Ohio, USA). Their mission is organized into the following three focus areas:
Product development: development and commercialization of new products
Process development and industrialization: development and implementation of new processes and automation technologies
Long-term materials and process competence: development of new materials and process concepts for future products and process platforms.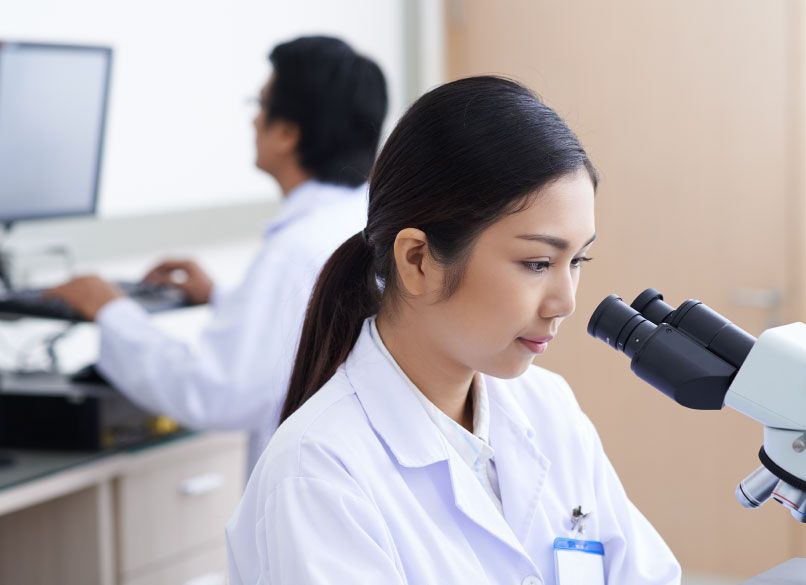 Our laboratories enable modeling, product development, characterization, and evaluation of a wide range of materials from tungsten carbide powders, to cemented carbides and cermets, to diamonds (crystal and polycrystalline (PCD)) and cubic boron nitrides (CBN).
We also have the capability to evaluate and conduct post-mortem analysis of a wide range of tools such as inserts, round tools, drawing dies, drilling and mining cutters, tungsten carbide rolls, and wear parts.
In 2017, Hyperion established a new Carbide Research & Development Center, located in the Can Tooling Competence Center in Barcelona. The R&D Center employs researchers focused on developing next generation materials, products, and process technologies to support the business.
The R&D team also has the responsibility to deliver new product development (NPD) opportunities, working closely with global engineering teams. Hyperion's strength of NPD is demonstrated by our more than 180 active patent families.
The R&D Center serves as the core technology enabler, supporting a decentralized product development activity already operating in the production units. The model is geared towards strengthening our ability to better serve customers with new products, increasing the alignment with business needs, and improving responsiveness. The investment in people and facilities represents Hyperion's commitment to continued future growth and development of innovative materials and product solutions.
Contact your Hyperion salesperson to partner with us for your research and development needs.