Hyperion expands global can tooling support, invests in production capacity & expertise
May 10, 2023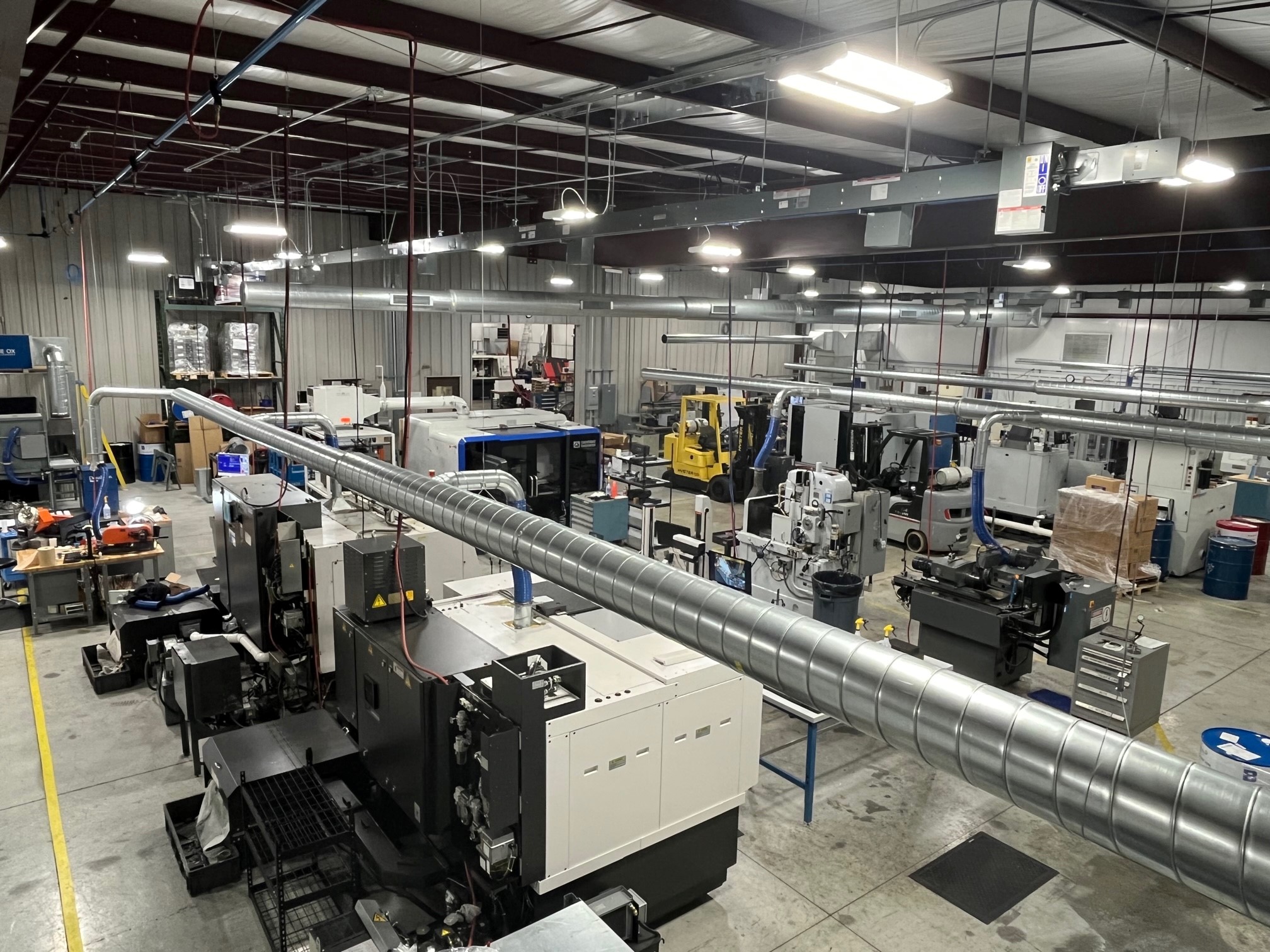 WORTHINGTON, Ohio – Hyperion Materials & Technologies has made significant capital investments during the past year and a half to expand its global manufacturing and support capacity for its can tooling operations and ensure the company's position as a reliable partner to support the long-term growth of the can manufacturing industry.
In North America, Hyperion upgraded its production capacity and capabilities with the acquisition of Aggressive Grinding Service (AGS) in Latrobe, Pa., which is about 40 miles east of Pittsburgh. A long-time business partner of Hyperion, AGS is known for its deep expertise in grinding components with high surface finishes and tolerances in carbide, ceramic, and other hard materials.
Following the acquisition, Hyperion invested heavily to repurpose a portion of production space and develop the expertise at AGS to produce finished can tooling to support the growing U.S. market. Hyperion recently shipped the first batches of necking dies and punches and will continue to increase capacity this year and into 2024 to add the production of other product lines, including ironing and redraw rings, to address the long-term needs of can makers in North America.
Equally important to the increased capacity is the amount of direct control Hyperion now gains over its supply chain. Hyperion's facilities in Michigan produce the carbide powder and sintered blanks that AGS then works into finished tooling.
"This allows us to be much more competitive in overall production and lead times for our customers in North America," said Lluis Miñarro, can tooling segment manager at Hyperion.
Hyperion made further enhancements to its global support network through a series of investments into its other can tooling production facilities in Barcelona, Spain, and São Paulo, Brazil.
A major expansion project was recently completed at Hyperion's state-of-the-art carbide manufacturing facility in Barcelona. The company added 38,000-square-feet (3,500-square-meters) to increase the site's overall production capacity and allow for additional investments in the coming years, including further carbide research and development.
In addition, Hyperion devoted resources to add more high-tech equipment and expand the workforce at the facility.
"The investment in people is vital," explained Miñarro. "It is important to have competent and experienced personnel capable of finishing a part to a very tight tolerance."
Hyperion's São Paulo facility supports the South American can making industry. Here the company offers regrinding services to recondition used tools and produces finished bodymaker tooling from carbide blanks supplied by the same Michigan facilities that supply AGS. To address the expected growth of the aluminum cans market in South America, Hyperion also invested in new metrology and grinding equipment to improve capacity and better serve the region.
"Hyperion Materials & Technologies has long been committed to the productivity of its customers, being responsive to market changes, and adapting resources to match customers' needs," Miñarro said. "These improvements demonstrate that commitment and reinforce to our partners in the global can making industry that we are planning for the long-term and positioned to continue to offer unrivaled support for years to come."