Hyperion Materials & Technologies expands operations in Spain
Sep 19, 2023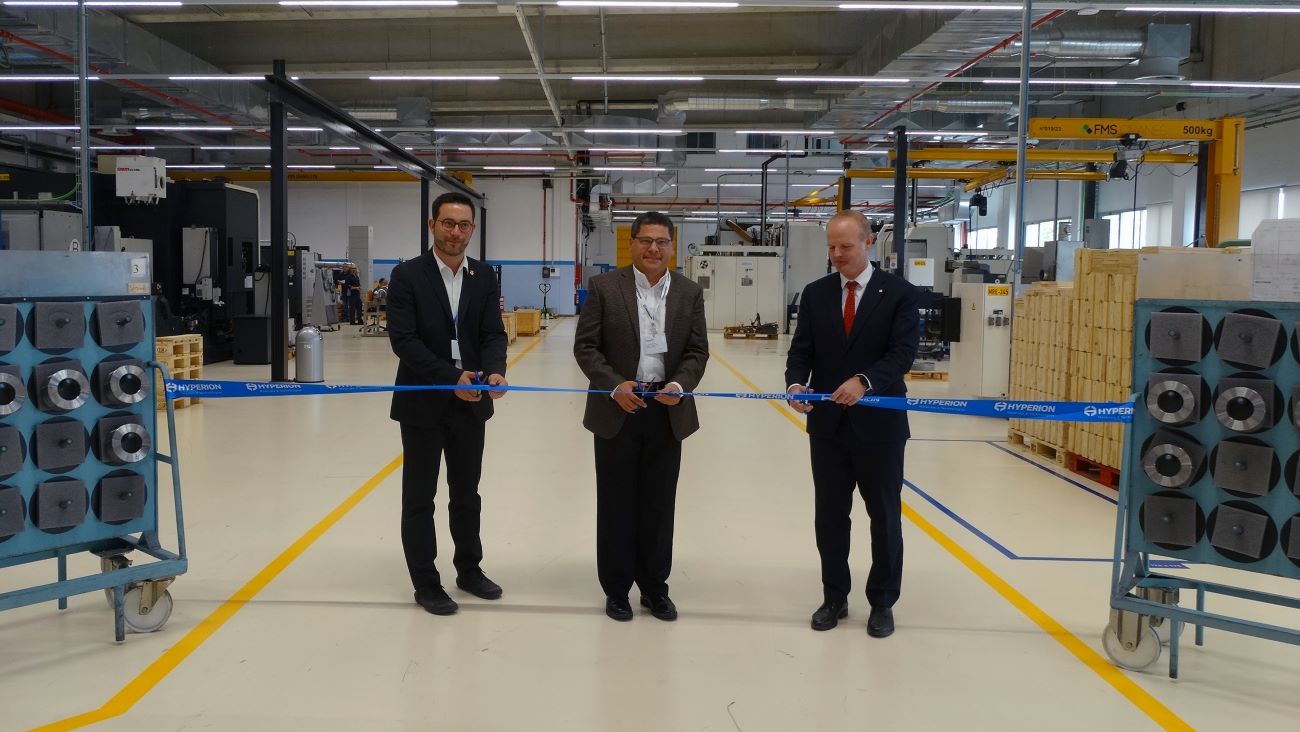 WORTHINGTON, Ohio — Hyperion Materials & Technologies, a leading global materials science company that develops advanced hard and super-hard materials for a variety of industries and applications, today inaugurated its newest production facility near Barcelona, Spain.
Hyperion's expansion of its existing carbide sintering plant and research and development center in Martorelles will increase the site's production capacity of cemented carbide base materials and components by 60 percent to more than 500 tons annually.
The project, which began construction in July 2022 and increased the site's size from 11,650 square meters to 16,900 square meters, expanded production space for the manufacturing of can tooling systems, wire drawing dies and wear components. The project also created the production capability to manufacture all of Hyperion's tungsten carbide rolls supplied to the steel industry for manufacturing long steel products through the hot rolling process.
The expansion will add about 20 skilled manufacturing jobs in Spain, where United States-based Hyperion employs about 400 of its 2,100 global associates.
The Martorelles site is also home to Hyperion's world-class carbide research and development team focused on materials science and continuous innovation.
"This expansion represents a critical point in Hyperion's commitment to protecting our customers' supply chains and optimizing our ability to meet our customers' needs throughout Europe and the world," said Ron Voigt, Chief Executive Officer of Hyperion. "We are thrilled to continue our decades-long investment in Spain and look forward to even more success for our dedicated team members and the Barcelona region. The decision to invest here is the result of the performance of our team and the extraordinary support of our business partners."
The project was funded in part by the Catalan Institute of Finance (ICF) of the Generalitat de Catalunya (Catalan Government).