Hyperion expands PCD offering with addition of 2 new product lines
Nov 09, 2023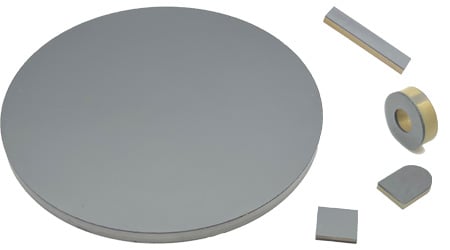 WORTHINGTON, Ohio — Hyperion Materials & Technologies, a leading manufacturer of hard and super-hard materials for a variety of demanding industrial applications, is excited to announce the launch of two new polycrystalline diamond (PCD) lines, the P-Series and U-Series, that expand the company's offering to the toolmaking industry.
"Both product lines maximize value for performance and feature a higher level of quality consistency than is offered elsewhere due to Hyperion's advanced quality control techniques that ensure the highest level of integrity for every blank shipped," said Karl Tuffy, general manager of Hyperion's Diamond business unit. "Hyperion is excited to offer these new product lines alongside its industry-leading premium COMPAX® PCD line."
P-Series PCD is specially designed for tools used in machining nonferrous and nonmetallic workpieces for automotive, aerospace, electronics and other precision applications that demand consistent performance and long-term cost savings. P-Series PCD delivers outstanding results across a diverse range of workpieces, including aluminum, metal matrix composites, copper, carbon-fiber-reinforced polymers (CFRP), and other precision applications.
U-Series PCD is explicitly designed for tools used in machining nonferrous and nonmetallic workpieces in woodworking, heavy machinery, and other utility applications. This product line enables toolmakers to optimize costs without sacrificing reliability in machining applications where competitiveness and consistency are critical. Suggested applications include, wood, medium-density fiberboard (MDF), melamine, laminates, particleboard, stone, concrete, and other difficult-to-machine applications.
"The extension of Hyperion's PCD portfolio offers more flexibility to our customers in choosing the right material for each job they pursue, all from one trusted and credible supplier," said Hilary Interrante, Hyperion's segment manager of Diamond Solids. "Our aim is to support our partners as the PCD tooling industry evolves."
The P-Series and U-Series PCD lines are offered as discs with a 62 mm usable area and as cut tips in either standard shapes or to customer drawings. Learn more about P-Series and U-Series PCD by visiting Hyperion's PCD product pages.