CIC® Rings for Cantilevers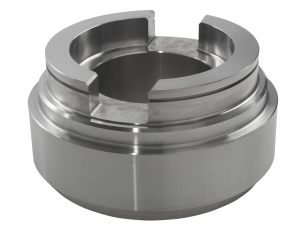 Hyperion Code: CIC-Cantilever
Description: Tungsten carbide layer bonded to a cast iron ring. The carbide/steel ring mounts to an arbor through a mechanical clamping/locking system.
Hyperion Materials & Technologies' CIC® rings for cantilever rolls are often used in the intermediate and finishing sections of rod mills. Compared to the alternative, a tungsten carbide ring mounted on a separate steel body or clamping system, CIC® rolls guarantee the absence of carbide ring slippage, eliminate the need for mounting and dismounting rings, and also require less machining of roll parts.
Hyperion's product specialists are available to help you determine the best solution for all your hot rolling needs.