PBA Model Rotary Cutter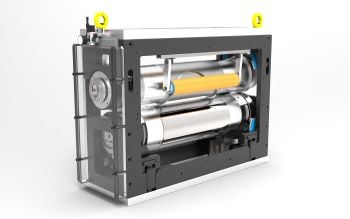 Type: PBA Model
Dimensions: as per drawing/requested
Description: Modular and patented PBA (positive bending anvil) rotary cutting solution especially suitable for the production of baby and adult pants. It uses a controlled interference system that enables a compact and lightweight rotary cutting solution with an outstanding lifetime.
The PBA rotary cutter model is designed for:
Benefits of the PBA:
Long lasting and reliable performance

Less spare parts needed

Easy assembly/disassembly

Less maintenance time and investments

Quick learning curve for process technicians.
High pressure = continuous contact
Controlled bending of the anvil while increasing pressure
Your Hyperion salesperson can help you select the rotary cutter solution best suited to solve your needs.