Diamonds
Hyperion Materials & Technologies is born out of GE, Diamond Innovations, and Sandvik Hard Materials. GE first patented man-made (synthetic) diamonds in 1955, and we have been creating diamond solutions ever since. We manufacture a wide selection of man-made monocrystalline and polycrystalline (PCD) diamonds.
Synthetic diamonds are superior to naturally occurring diamonds in terms of quality and consistency and have been an unchallenged participant in the material removal industry for over five decades.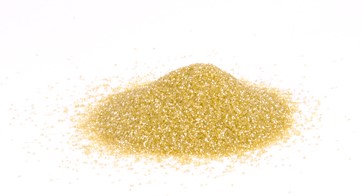 Hyperion's diamonds are created in a single, continuous manufacture process. Starting with the highest quality of raw materials, Hyperion uses high-pressure high-temperature advanced engineering methods to manufacture diamonds with specific characteristics of strength and toughness.
Our industrial diamond product portfolio ranges from loose diamond granules (mesh/grit) to micron diamond powders to PCD blanks and inserts. Hyperion uses advanced engineering methods to manufacture diamonds with specific strength and toughness characteristics. Precisely defined sizes, shapes, and surface properties are also inherent in our manufacturing process. The use of synthetic diamond in material removal applications often leads directly to a savings in energy and time while production is greatly increased.
PCD features unrivaled hardness properties, excellent abrasion resistance, and low coefficient of friction. Hyperion's patented Compax® PCD tool blanks and inserts capitalize on these traits and have become a global industry standard for enhanced part quality and significant cost reductions in the overall production cycle.
Hyperion also offers diamond slurries, suspensions, and compounds. Slurries are diamond powders in a liquid, while a suspension has a stabilizer added. Compounds are monocrystalline diamonds or powders with high viscosity lubricating liquids with stabilizers. Our slurries, suspensions, and compounds can be customized by diamond, carrier, and packaging.
Your Hyperion salesperson can offer their expertise in selecting the diamond product best suited to solve your needs.