MBG® Diamond High Toughness

Hyperion Series: MBG 680/660/640
Number of products: 3
Description: Standard grade synthetic diamonds designed for use with glass, electronics, and crystal. These diamonds are cubo-octahedral and can be customized for any application.
MBG® 680 Diamond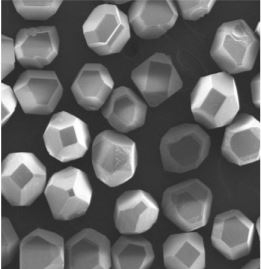 MBG 680 diamond is our best standard grade MBG product with cubo-octahedral shaped crystals. MBG 680 diamond has outstanding toughness and thermal stability, which allows for superior performance in the most demanding and precise applications. MBG 680 diamond achieves new productivity highs in electronics applications and pencil edging of automotive glass.
MBG® 660 Diamond

MBG 660 diamonds are well-defined cubo-octahedral crystals with the lowest eccentricity. Minimized internal impurities and lattice strain guarantee superior thermal impact and shock resistance, as well as high bulk fracture and shear strength. MBG 660 diamond provides excellent performance in applications with severe grinding forces and high material removal rates. This product offers outstanding impact strength and is recommended for motor core grinding, tungsten carbide button grinding, and performance pencil edging.
MBG® 640 Diamond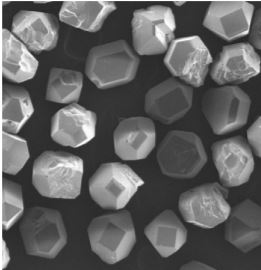 MBG 640 diamond is a thermally tough premium diamond with low eccentricity. The crystals are cubo-octahedral shaped with high impact and fracture strength. Tight distribution of crystal shapes and strength enhances extended tool life, uniform wear, and excellent free cutting capability. High material removal rates are achieved in core drilling of glass, decorative grooving of crystal or glass, OD grinding of Si3N4 wear parts, and PD grinding of crystal.
Your Hyperion salesperson can offer their expertise in selecting the MBG diamond and coating best suited to solve your needs. Hyperion also manufactures synthetic MBG diamonds with
Hyperion also manufactures MBS Diamonds for sawing and drilling applications and RVG Diamonds for grinding non-ferrrous materials as well as high quality micron diamonds.