Grinding Hub Trade Fair 2022
May 17 - May 20, 2022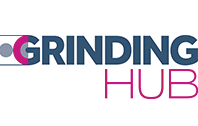 Visit us in hall 07 booth E51 at Grinding Hub 2022 to learn about our unique offering of tungsten carbide blanks and mesh and micron diamonds and cubic boron nitride (CBN) for all your grinding needs.
Elena Tarrés Puit, Technology Manager Carbide Products, and Eduardo Favilla, Global Strategic Initiatives Senior Manager Carbide Rods, will talk about the award-winning grade AM110™ for machining superalloys.
Register now for one of the following dates:
Tuesday, 17, May at 2pm and
Wednesday, 18, May at 10am
Our exhibit will be led by Arno Friedrichs (AFC Hartmetall) (https://www.afcarbide.com/), who we acquired in 2019. Our selection of tungsten carbide rods, with and without coolant channels, is now second to none.
Our combination of grinding products are industry leading. Contact us to set up an appointment with one of our experts to learn how we can partner with you to develop solutions for your grinding needs.